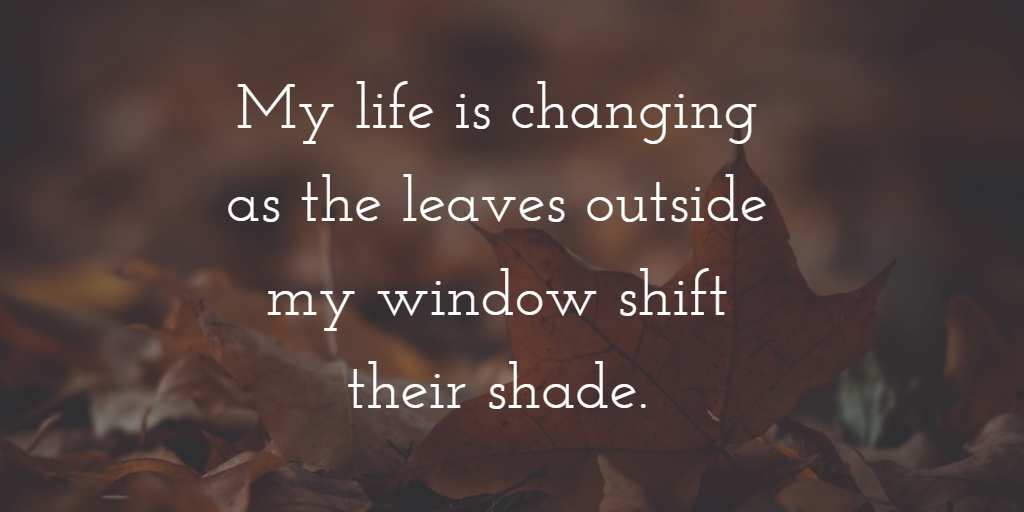 Lately it's been a life lived in a general state of desire I've missed. I'm happy to have my lust back, happy to crave and want and not feel completely undesired although I have once again screwed myself (and not in the good way) via setting my wants on someone out of easy reach for their regular use.
I've endeavored to sublimate that desire into productivity. My not so stable office gig finally tipped over, commanding I look elsewhere. There have been  a few auspicious leads, but just starting the process. So career shift joins the other life changes that this year brought.
You already know I ended things with Wildcard. I also basically closed the door on my monthly munch, being more than a little burned out on the Montreal BDSM scene.
I need to focus more on me, although life doesn't want me to do that based on the demands it keeps dropping at my doorstep. So I have been cutting away a lot of things that are not cooperative with that goal, because I will be sick and chronically unhappy all the time if I don't.
I love autumn as much for the changes it signifies as the other aspects of the season.
Fall is my favourite season, my new year, as a student, with crisp clean new supplies and excitement about my classes, then as an adult for the fact that the parts of the year I like start. It's my romantic time, when I get dreamy and cozy, and historically tend to fall into the dreamiest states of love. The light is prettier, the temperature finally less obnoxious so I can do things.
So with the extra energy, both from my kicked up lust, the season change and my commitment to myself, I've been doing more.
This has largely been a net positive. I've been writing a bunch, even some exclusive stuff for Dreams Made Flesh, who is carrying the mission that I started this blog for, that Bitchy Jones inspired me to take up in the first place, one step further. Actually it's one of the hotter things (to me) I've ever written.
Sure I am stressed as heck about money (now would be a good time to offer me a writing commission! ) and not entirely sure what I am doing, but the last couple of months have been more productive than the year combined. Documents I have needed have been applied for. Legal processes started.
I was past due for this.
I may not stay in Montreal for very long, depending what happens with my employment.  Or it might be a year more if a really good job pops up, but I feel like I'm done with this city now and ready to see what else is out there.
Fall is a dying season but also time to harvest what I planted, and I'm going out there with my basket.