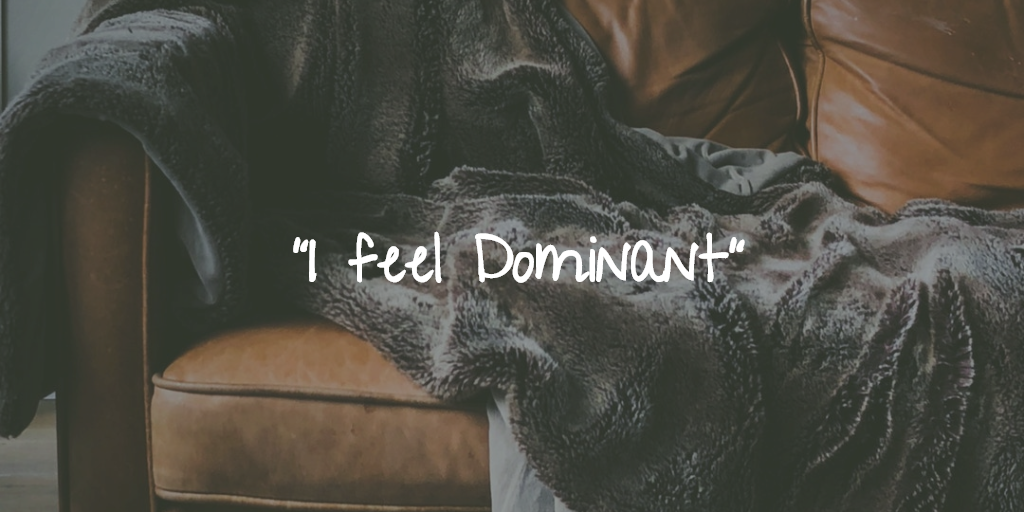 He's not a novice to kinky sex, but I am the experienced one. He's fucked piles, but here on the couch I've borrowed for this, I am more comfortable in this realm than he is. We're not even doing anything particularly intense, nothing with hoops to leap through or collars and protocols, but I like what we are doing.
My control is mental.
I talk a stream of consciousness line of filth. Magicians have a patter, I spin out linked bits of carnal ideas, like I am giving a massage with my words. Each sentence slides out of my mouth, luring and inspiring him, until he is fucking me. His cock fits just right, nothing feeling pushed or rushed the wrong way, feeling like I am feeding a yearning.
He comes, back sprawled on the arm of the couch, body splayed, while I tell him dirty things. He asks for it, precise about the hows as he hands over the keys to his head. It's not enough to be succinct, he wants a flow of words to drown him, a riff on a theme, not a closed statement.
"Fuck me, yeah, you want to? Fill me. Your cock belongs in me, belongs to me.  There isn't a single thing I'm going to skip with you. Keep fucking me. That's your job. You know how many women its been, you little slut. Use me. Make it hurt. Go on, I want it hard, I need more than that."
I'd taught him a little bit about how his ass responds too, that afternoon. He is so shy, meticulous in the shower, but there's nothing I find personally taboo about flicking my tongue. It's the taste of soap on skin. He's just a little bit mortified, as I trim my nails and let him try the tip of a finger in a glove, well slicked with pharmacy brand lube.
He wanted me to explore his ass.
Itself, taut, muscular. Spread, he has no pigmentation to speak of, just pink, the way the head of his cock or his nipples or lips are the same blush shade. We did it very modern, sharing lists of things we would like to try. He told me anecdotes of other men who confessed being penetrated, there. We both have a little bit of coy reverence for anal, but while he thinks he doesn't want up in a woman, he wants me inside him.
He's a paradox, modern and conservative, American South. I like that bashful boy next door. This weekend he's stressed and grumpy about stuff well outside the confines and control of my reach, so it's nice to make him vulnerable. I like his lean, long body.  I like making him nervous.
So far he's learned a lot, including that a magic wand pressed beneath his balls makes the orgasm harder, one solid spurt of semen onto his belly.
And I push him into playing pain games.
Of course there's this, too. I don't have any pretense that I dislike pain, and I am enjoying breaking in his shyness. It makes me feel powerful. He doesn't feel completely comfortable with that part of himself, with me. But he wants it, too.
It takes my affirmative consent to let him express that with me, uttering:
"I want you to hit me"
This way I make him stretch plays with his desires, sadistic but also protective and it fucks with his head. He needs to hear me demand it. I call it Madonna whore, he who has fucked any number of women to whatever kinky thing they want, more shy about this with me, the woman he loves and requests.
But I won't tolerate hesitance, demand he overcomes cognitive dissonance to please me. He can respect me and give me what I want. Kinky sex isn't just for friends with benefits and event hook ups. Just because his pretty face and outgoing manner leaves his bed post notched into toothpicks does not mean I expect him to be different with me. I am going to take everything.
My thighs burn from his hand slapping on the soft flesh of them, creamy insides as I worked my clit into coming. I finished with red sting mark-splotches on either side, as vivid as lipstick prints. Good. I'll have more, later.
I am making him do it.
He's not a masochist either, but he wants to please me so very badly.
When we fucked the other night, I whopped his back with my belt. If you think penetration is submissive, try slapping him like he's a horse you are goading.
Hetero femdom needs metaphors like that. Horse. Bull. Big, muscular creatures. Even small past partner packed a punch. Healthy boys, particularly Brick, it can't be about control through physical slam-downs. Not when the average man is 20% stronger than the average woman. Submission knows know gender, doesn't care about your flesh. The small and frail can be dominant. But, to work, you need any sub to crave you in control.
I tease Brick about being slutty and innocent by turns. Poor man, he doesn't sit well with either. After a liftime of being game to try, eager to say yes, I show him a Hitachi put against his perenium, my tongue and my fingers up his ass. First time.
I know what I am doing.
That's the power, in kinky sex, not about holding the other party down, but about them wanting to be held.
Some of this is old ground for him: I take off his belt and loop it to hold his wrists. Safe bondage, other women have tied him up tighter.
He needs to deal with myself being a monster of sorts, as least as far as desire. I like to put the dear into him, make him suffer. He likes to please, but oh is he proud.