Let's look at the metaphoric hiking blisters and holiday snaps from my sexual journey, shall we? 😛
This blog has seen me through four relationships, and a significant part of my adult life, almost a third of it, actually. It was started as an effort to put content out there that resonated with me, in a world that did precious little, for various reasons, to cater to my niche. I knew, for example, when I saw a scene in a movie where an attractive man was tortured I got very alert and excited, but there was a distinct lack of stuff explicitly made for my gaze and desire.
I started chasing this in 2008, with my move to Montreal. I slipped from turgid sex chats and online role playing to visiting munches, getting a fetlife account and playing with real boys (and real girls and then real nbs). The blog grew out of fetlife- it wasn't my first foray into autobiographical writing or fiction online, but a very successful effort, cataloging my exploits, fantasies and trying to be a representation of femdom life.
I got semi niche famous. I'm still a leading luminary, albeit never the most important. The blog doesn't really turn a profit, but book sales almost cover hosting and the odd freelance writing gig gained through it sort of balance it out. I imagine if I decided to put more dedicated effort into content churn, particularly ramping up the spank bank material we'd be a better business.
Now, about a decade of exploration later, I get to look back on what precisely what the hell all this means in the context of the now.
I am thirty two. A little thinner than my youth, with more grey hair and a few permanent scars on my skin and psyche and a few hard won pieces of confidence and honed skills. My writing is better through raw practice and editing.  I tackled some truly awful people in the local community of Montreal, battled all sorts of bad theory (Karma Sutra still has me blocked), ran a successful munch until I basically aged out, and can largely be happy with much of it even if I chafe that I am now what passes for an elder-mentor when I still feel like a hot mess. I think that's a millennial thing- we're all adults in a world where the meaning of adulthood exploded.
I don't regret my kink explorations but I also remain wistful that one thing I wanted remains very much out of reach, long term sexual satisfaction in a loving, respectful relationship. I of course, always attract and prefer commitment oriented partners. I'm in a relationship and happy with him, but I'm still fighting to explain what I am and feel I am being understood and more importantly, cherished for it.
I'm still feeling like a freakish femdom unicorn.
I want things to be better.
It is still very hard to find a contextual niche about femdom that doesn't cater specifically to being an object of male desire. This supposition is either that your power is based on limitless male longing, or that you are working within a selection of specific fetishes held by a male partner. The Mistress Manual is one of the better books about this (the New Topping Book is the inverse option that presupposes no gender and a buffet approach) , but the former's premise is shit for a female dominant doing things for her own sake. (And fabulous for when he is the kinky one).
Sites like Femmedomme Society and Elise Sutton  now have enough practical adults willing to call out the fantasy nonsense for what it is, but the norms of the work, one where female dominance is somehow all powerful through pent up male horniness, still lingers, with the consumer model omnipresent. People still try to hire me as a service provider, or offer me porn inspired activities as "service" despite being perfect strangers (and my hoary old age in no way deters them).
The censorship of FOSTA and SESTA and crack downs on global social media ranging from twitter to instagram, and the perennial shittiness of the monopoly of credit card providers on what is acceptable sex-art will be a problem into the next decade.
It's not all a bleak, joyless sex dystopia, however.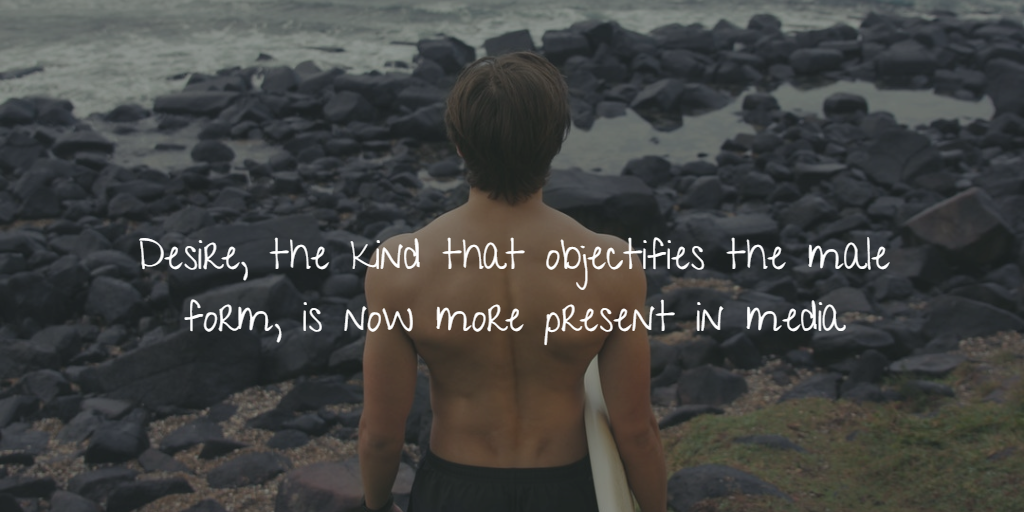 Ava Ex Machina and Ferns continue the good fight in the field of femdom life blogging. The tumblr user curated porn remains excellent, and there are deep strides among the young folks through the niche called "Gentle Femdom" to pull people away from the client and dominatrix model of how this works. There's a pile of male bloggers and writers plugging away with dynamics that function, and of course Dreams Made Flesh launched .
On a larger porn front, women are now actively being recognized as consumers. We dominate (snrk) the erotica market, as both consumers and creators, and happily consume all sorts of other porn.  Women write, read, watch and aggressively pursue sex in a way that was just not a thing in the previous century. It's getting better.
I am actually confident that if I buy femdom porn I won't necessarily come away insulted, disgusted and alienated. Performers like Lance Hart, much like the male sub bloggers, go further in breaking down the implicit external power dynamics of classic femdom porn. Sweet artists like GracyGimp or the flat out wonderful Yumine bring a certain lively coziness to what was previously more than a little cold. BDSM, thanks largely to the work of submissive women advocating on their own behalf, is mainstream.
But I am still having a crap time getting a partner to actually give me what I want.
There, I said it, that in large part pursuit of sexual satisfaction has been the fulcrum that moved me from various relationships, first out of one that was destroying me as a person, then into an interlude with Strong that notably petered out when the fetish fun times did, then with Wildcard, much more painfully, for he had a lot to recommend him. With Brick, it is no wonder I am fixated on trying to get it right, because my actions tell me this is clearly something that matters to me a lot.
My relationship, at the moment, has a huge pile of pressure to perform on him because a decade of experimentation and poking leaves some impatience.  I like to invest heavily in my partners- I would describe I am moderate-maintenance, but thrive when I can nurture my partner. He's pretty and fun and smart and our hobbies that line up, but the figurative elephant in the room is my feelings around sex.
And it is really sucking to try to talk about what I am into with the absolute expectation of getting my needs met, because I keep second guessing that any communication fuck up is my fault. Now some of this is the gulf between fantasy and reality, for example there is no such thing as limitless submission or universal sexual chemistry.
Writing out that I am sexually unsatisfied, however, is an exercise in anxiety. What if my partners think I am judging them?  What if I destroy the hope my readers have? What if the collective judgement uses this as an excuse why being a female dominant is a condition we need curing from? What if, indeed the problem is me?
Heady stuff, in a world that isn't sure if it needs to send you money and semen or off to jail by way of a psyche ward. I've made it my work to talk about the personal and a lot of why there has been a hiatus is that I did not think that the world needed more sad femdoms. Bitter girl blog is all well and good, but just like there is a relative shortage of our porn, there's a wealth of female dominants in anger, misery and crotchety despair.
Then again, Fuck Fear.
I have to trust that if I put myself out there, a partner I can be happy with will understand me. This isn't really what I wanted- I've been basically trying to "settle down" for the entirety of my femdom exploits, and the hard lesson, repeatedly taught is that settling down domestically with a person cannot be subsuming my own happiness to the enterprise, in the broken idea that this will make me happier. Unfortunately it's probably living your own authentic self to accept that with age must come honesty, and the next fifty years are probably even more tactless.
I love, and will love, but I will also love my femdom self and above all things be honest, because if I cannot do that with myself, what hope might I have that others can?
There are commercial links in this post. They are not affiliate links.