Covid19 happened over the course of a period that took out Silver's Birthday and killed any possible chance of seeing him over the Easter long weekend. What was supposed to be a femdom Rome about his apartment became yearning over webcam.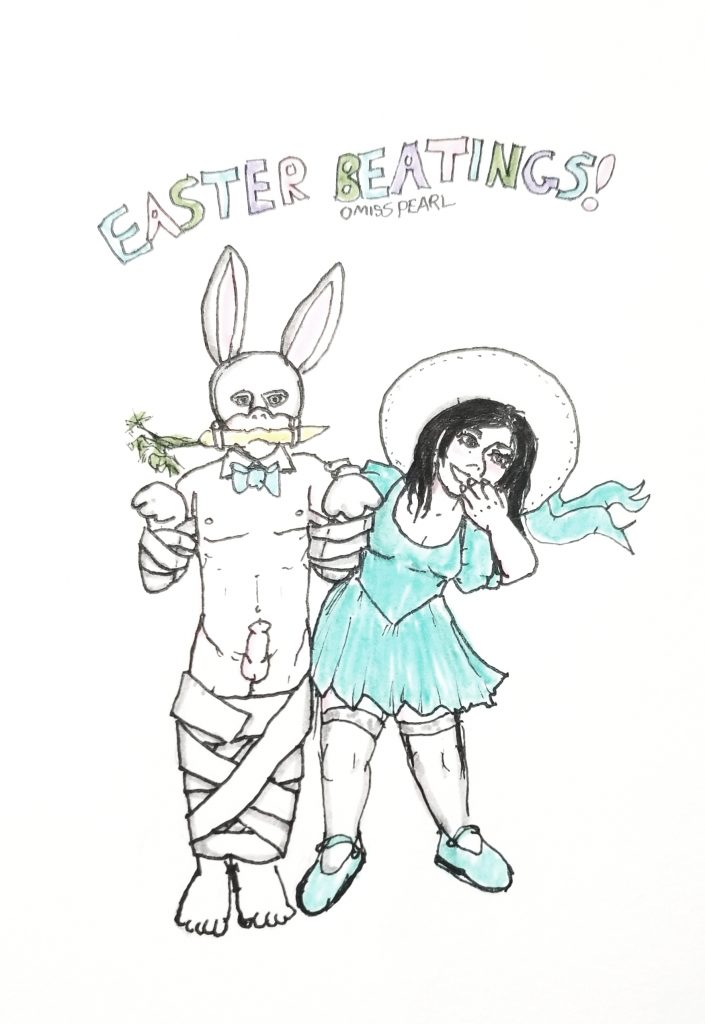 I had hoped to hide his orgasm in the form of an egg and bind him up in an adorable bunny costume, but that was not to be. And thus, an illustration.
I bought an anatomy book for my birthday, jeeze!